Dragon Boat Festival is an important traditional festival in Chinawhich falls on the fifth day of the fifth lunar month, which is in late May or June on the Gregorian calendar. In 2022, Dragon Boat Festival falls on June 3 (Friday). China will have 3 days of public holiday from Friday (June 3) to Sunday (June 5).
Why Is Dragon Boat Festival So Important?
Many believe that Dragon Boat Festival is celebrated to commemorate the death of Qu Yuan, a famous Chinese poet, and minister known for his patriotism and contributions to classical poetry, who eventually became a national hero.
Dragon Boat Festival customs can be roughly divided into two categories. One is to worship the god of dragon and heroes, such as Qu Yuan. The activities include dragon boat races and eating glutinous rice dumplings.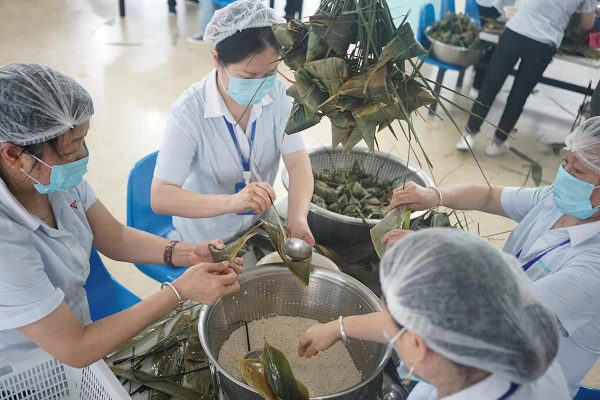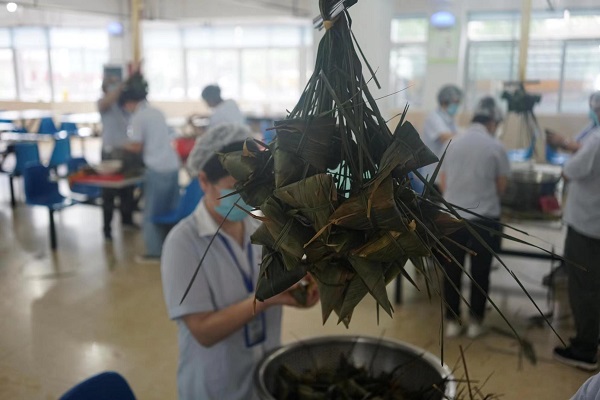 Zongzi are the most traditional Dragon Boat Festival food. Related to Qu Yuan commemoration, the legend says that lumps of rice (not unlike zongzi) were thrown into the river to stop fish eating his drowned body.
Zongzi are made of glutinous rice filled with meats, beans, and other fillings. They are wrapped in triangle or rectangle shapes within bamboo or reed leaves and tied with soaked stalks or colorful silky cords. The flavors of zongzi are usually different from one region to another across China.
All employees of Aswich Factory celebrate the Dragon Boat Festival by making zongzi.